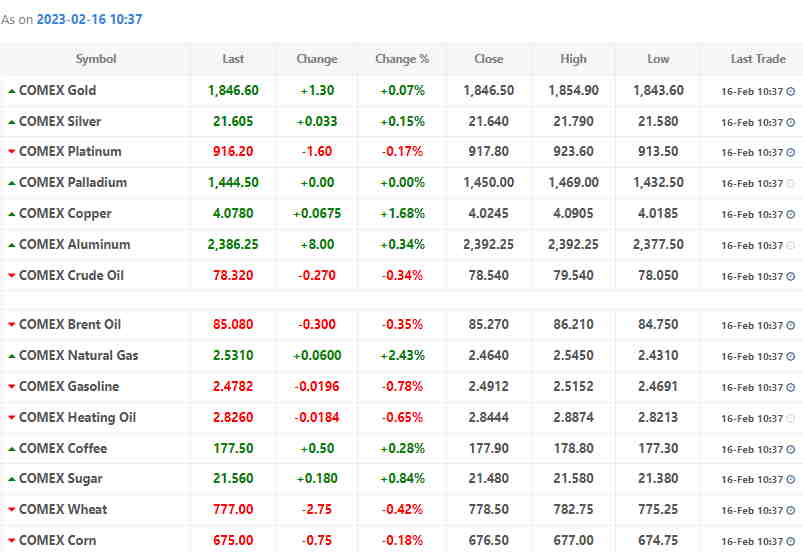 Oil prices angled upward in early Asian trade on Thursday as the market shrugged off a giant U.S. crude inventory build and the International Energy Agency boosted its demand outlook.
Brent crude futures rose 26 cents to $85.64 per barrel by 0131 GMT, while U.S. West Texas Intermediate (WTI) crude futures gained 34 cents to $78.93.
U.S. crude oil stocks soared last week by 16.3 million barrels to 471.4 million barrels, the highest level since June 2021, the Energy Information Administration said. The larger-than-expected build was largely due a data adjustment, which analysts said muted the impact to oil prices.
Helping to support prices was the International Energy Agency's (IEA) prediction that oil demand will rise by 2 million barrels per day (bpd) in 2023, up 100,000 bpd from last month's forecast to a record 101.9 million bpd, with China making up 900,000 bpd of the increase.
China will account for almost half of 2023 oil demand growth after relaxing its Covid-19 curbs, the IEA said.
The U.S. dollar , which generally moves inversely with crude prices, also supported oil.