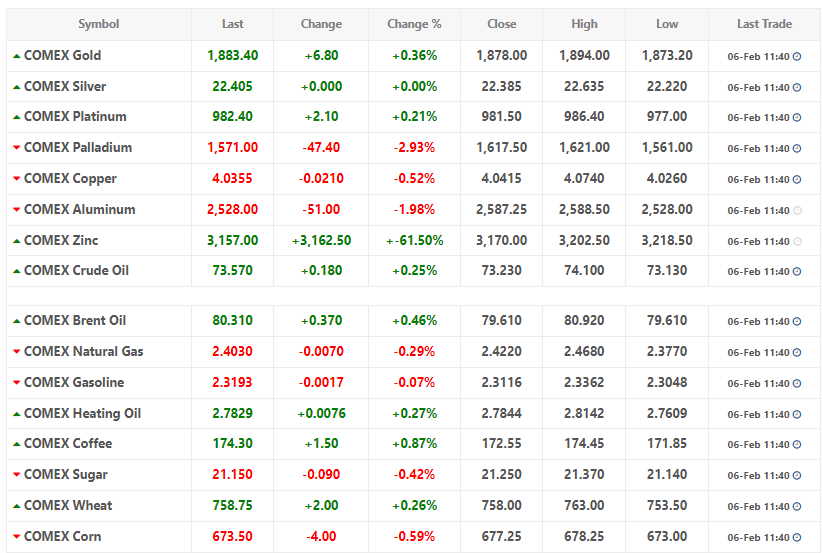 Oil prices inched higher on Monday, recovering from an 8% fall last week to more than three-week lows, driven by expectations slower growth in major economies may limit fuel use.
Brent crude futures rose 43 cents, or 0.5, to $80.37 a barrel, while U.S. West Texas Intermediate (WTI) crude futures climbed 25 cents to $73.64.
Last Friday, WTI and Brent slid 3% after strong U.S. jobs data raised concerns the Federal Reserve would keep raising interest rates, which in turn boosted the dollar.
A stronger dollar typically reduces demand for dollar-denominated oil from buyers paying with other currencies.
While recession fears dominated the market last week, on Sunday International Energy Agency (IEA) Executive Director Fatih Birol said China's recovery remains a driver for oil prices.
The IEA expects half of global oil demand growth this year to come from China, where Birol said jet fuel demand was surging.
Depending on how strong that recovery is, he said the Organization of Petroleum Exporting Countries (OPEC) and allies, together called OPEC+, may have to reassess their decision to cut output by 2 million barrels per day through 2023.
"If demand goes up very strongly, if the Chinese economy rebounds, then there will be a need, in my view, for the OPEC+ countries to look at their (output) policies," Birol told Reuters on the sidelines of a conference in India.
Higher interest rates, however, are checking price gains, as they are likely to curtail economic growth and increases in fuel demand, say analysts.
"We are not seeing any big evidence of a China domestic demand rebound yet, though mobility numbers are encouraging. Hence, concerns about central banks' rate hike cycles and higher for longer interest rates remains the key drag on oil prices after falling more than 7% last week," said Suvro Sakar, lead energy analyst at DBS Bank.
Price caps on Russian products also took effect on Sunday, with the Group of Seven (G7), the European Union and Australia agreeing on price limits of $100 per barrel on diesel and other products that trade at a premium to crude, and $45 per barrel for products that trade at a discount, such as fuel oil.