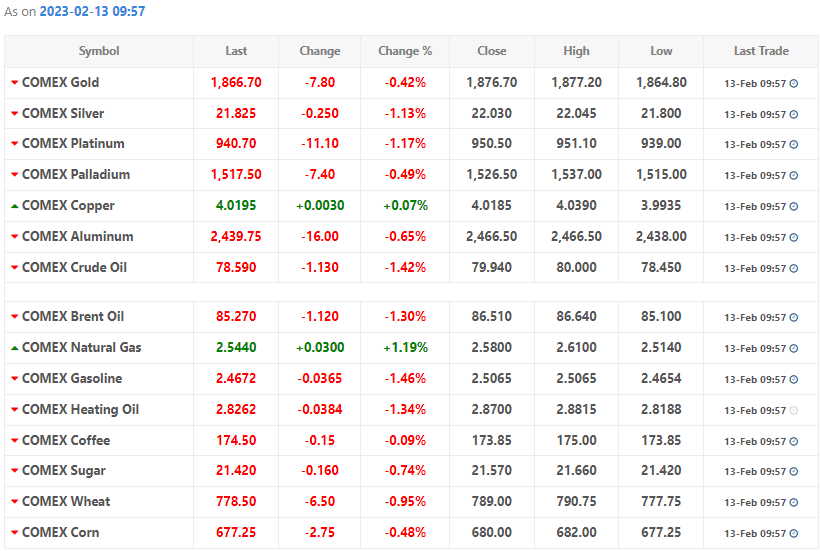 Oil prices eased on Monday after rising 2% in the previous session as investors shrugged off the impact of Russian output cuts, instead focusing on short-term demand concerns stemming from refinery maintenance in Asia and the United States.
Prices rose on Friday after Russia, the world's third largest oil producer, said it would cut crude production in March by 500,000 barrels per day (bpd), or about 5% of output, in retaliation against western curbs on its exports that were imposed in response to the Ukraine conflict.
'Brent crude futures fell 69 cents, or 0.8%, to $85.70 a barrel by 0153 GMT after a 2.2% gain on Friday. U.S. West Texas Intermediate crude was at $79.04 a barrel, down 68 cents, or 0.9%, after rising 2.1% in the previous session.
"The weakness that we are seeing in prices in early morning trading today likely reflects the market coming to the realisation that these cuts are already largely priced in," ING analyst Warren Patterson said in a note.
Both contracts rose more than 8% last week, buoyed by optimism over demand recovery in China, the world's top crude importer and No. 2 oil consumer, after COVID curbs were scrapped in December.
China's oil demand recovery is curbing its gasoline exports in February although its refiners are maintaining diesel shipments at above 2 million tonnes.
Stefano Grasso, a senior portfolio manager at 8VantEdge in Singapore, said the 500,000 bpd cut would bring Russia back in line with its OPEC+ quota as Moscow is currently over exporting.
The Organization of the Petroleum Exporting Countries (OPEC) and their allies including Russia, a group known as OPEC+, in October agreed to cut production by 2 million bpd, about 2% of world demand.
Oil prices may resume their rally back to $100 a barrel later this year on China's demand recovery and limited supply growth due to a lack of investment, OPEC country officials told Reuters.
In the United States, the world's biggest oil producer, the number of operating oil rigs rose by 10 to 609 last week, the largest weekly addition since June, according to Baker Hughes report on Friday.